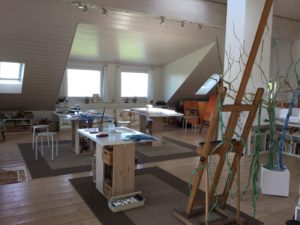 Do you want to paint and develop your creativity?
In the beautiful countryside near Lausanne, I can provide you with the tools that allow you to express yourself freely and develop your personal style.
If you feell a strong rapport with nature, the regular courses and workshops allow you to travel to your deepest self. I'll accompany you on your development of your own pictorial language, showing you how to see things differently.
You'll discover various techniques: lead pencil, pastel, gouache and acrylic paint.
All you need is to want to!
All courses take place at my workshop.
Sign–up now below!